Self-published
Expected publication: May 3rd 2015
For eighteen years Aia Wynnald has lived a lie. Raised as a highborn in the Kingdom of Tharien, she's filled her days with tutors and archery lessons. But simmering beneath her polite surface is a dangerous gift, one which she must keep a secret. Aia is a Bender. And in Tharien, Benders are feared and hunted.
When her unruly power breaks free with dire repercussions, Aia's lifelong goal of independence shatters. As she scrambles to piece her life back together while evading capture, she disturbs a vengeful force intent on destroying the kingdom.
Now, with the help of an unlikely ally, Aia will decide the fate of Tharien. To rescue those she cares about will require accepting what she is. But can she risk becoming the monster she's dreaded to save the very citizens baying for her blood?
*The author of this book provided me an Advanced Reading Copy in exchange of an honest review.
When I first started reading YA, I didn't think high fantasy would be a genre that would appeal to me. Well, it's books like this which helped me change my mind.
*Spoilers in white text. Highlight to read*
Why I liked his book:
1. Cole. He was a great character. Determined, loyal and one of those characters who are just bursting with energy and life.
2. The world building. For every book of this genre, world building is so very important, and in this book, the setting was described beautifully.
3. Illcina. I love, love, love complex villains. I really liked Illcina's backstory, and her three-dimensional character.
4. The relationship between Aia and Illcina. Finding out that

they were cousins

was a shock, but I loved how their relationship grew from teacher and students to forming a

familial tie

.
The only thing that was less than perfect was Aia. There were so many wonderful characters in the book, but I think Aia could have been stronger and that she could have made better decisions than she did. I didn't like her as much as I did the other characters.
Who do I recommend this book for?
Recommended to all the high fantasy fans out there. This book has good world-building, great characters and a good plot.
Final reaction: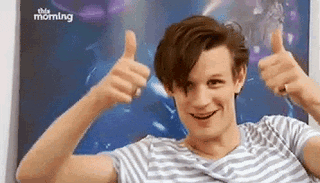 Rating: