281 pages
Published January 27th 2015 by Curiosity Quills Press
AMAZON / GOODREADS / B&N
Olga Gay Worontzoff left the Underworld for her final year of high school anxious for things to return to normal, but fate has other plans.
The new hottie at school reads her thoughts but nobody else's. Her best friend wakes up from his coma acting like a completely different person. Caught in a world that's a mix of familiar and supernatural, she must confront what she will—or won't—do to bring him back and stare down her own perceived inadequacies to face a couple of tenacious demons, figurative and literal.
Everything she thought she knew about reality will change as she walks the line between past and present, fear and faith, love and loyalty.
And by the end of a heartbreaking year, she might be forced to realize "normal" in the conventional sense of the word is the one thing she may never achieve.
*I received this book for free in exchange of an honest review
I have seriously mixed feelings about this book. After reading this, I did have that elated feeling which comes with finishing a good series, but I simply couldn't ignore the less-than-perfect start. Let's start with the things I didn't like that much and save the good stuff for last.
The Bad:
1. It was 18 Things all over again.
The first half of the book was boring. Most of the things that happened were the things that had already passed in 18 Things, with small differences. While I understand that Olga, Nate and Conner don't have memories of what happened and that they have a do-over, it was still boring.
2. Olga and Nate.
They were NOT at all shippable. The notorious first half of the book simply involved dates which ended in complete disaster, usually due to Conner going Jekyll-and-Hyde. You'd think that after
two
catastrophic dates, it would stop. Nope. Nate asks her on another date. Cue them having fun for a short while. Cue something romantic. Cue Conner completely ruining the day (though it wasn't exactly his fault).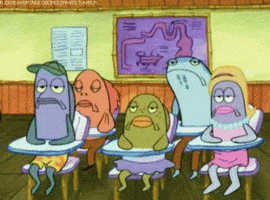 3. The end.
It left me feeling...like, what...? I hate endings that leave me hanging. A conclusion is supposed to wrap up everything. This on didn't. Olga didn't even choose between Nate and Conner! After hearing her angsting about it for three books straight, I think we deserve to have a satisfying conclusion.
The Good:
1. Luckily, things got better from the halfway point.
It took Olga a complete half of the book (Okay, that's oxymoronic, but still) to find out what was actually going on. Why waste the first half of a book on dates that ended horribly, and
then
give us the good stuff? Anyway, we had a lot more action and once Olga
finally
figured things out, I started to really enjoy the book again. There were loads of plot twists that delivered the long-delayed thrills I was expecting a bit sooner, but at least they were there.
2. Conner and Nate.
I loved how they found a way around their jealousy of each other and actually became...friends! I love how their relationship evolved.
3. Character development.
This is in halves, actually. I felt that Olga had actually been set back on her development as a character. She really grew in 18 Truths, but she seemed to un-grow (not a real word, I know) in 18 Thoughts. Conner and Nate, though, were pieces of art by the end. Especially Conner, who became really three-dimensional.
Who do I recommend it for?
Well.. after 18 Truths, you may enjoy this. I saw plenty of positive reviews on Goodreads, but for me, personally, the series didn't work out the way I would have liked. 18 Thoughts was kind of disappointing, but that doesn't mean it didn't have its good points!