288 pages
Expected publication: May 5th 2015 by St. Martin's Press
AMAZON
/
GOODREADS
/
B&N
In the majestic halls of a crystal palace lies a secret that could destroy an entire kingdom…
Bryn Aven refuses to give up on her dream of serving the kingdom she loves. It's a dream that brings her to a whole new realm…the glittering palace of the Skojare.
The Skojare people need protection from the same brutal enemy that's been threatening the Kanin, and Bryn is there to help. Being half Skojare herself, it's also a chance for her to learn more about her lost heritage. Her boss Ridley Dresden is overseeing the mission, but as their undeniable attraction heats up, their relationship is about to reach a whole new level—one neither of them is prepared for.
As they delve deeper into the Skojare world, they begin to unravel a long-hidden secret. The dark truth about her own beloved Kanin kingdom is about to come to light, and it'll change her place in it forever…and threaten everyone she loves.
*Thanks to the publisher for sending me a copy of this book through Netgalley in exchange of an honest review.
(Spoilers are in white text. Highlight to read)
Another book set in a world of the Trylle! I read Switched, and enjoyed it, though the third book came as rather a disappointment. I was really excited to delve into the world of the trolls once more! I have some mixed feelings about this book.
First of all, let's look at the
setting
and the
world building
. In Ice Kissed, we're introduced to a different aspect of the trolls. We are shown the culture and habits of the two other troll clans, the Kanin and Skojare ( which, with the Vittra and Trylle, make up the four troll clans). I loved all this extra information on the trolls, and it was fun playing spot-the-difference with all the clans. BUT, although I understand that the clans are different from each other, I felt there could have been more world building when it came to the Skojare and Kanin. Somehow, the world-building in Switched seemed so much more
richer.
In Ice Kissed, it was all fairy-tale palaces and flouncy royalty. That wasn't deep enough for me.
The characters.
Bryn was kick-butt, and with an endearingly hopeless sense of romance. Ridley, on the other hand, could have been more three-dimensional. I actually don't see his significance at all. The book would have been just as good without him as a character. I like characters who make an
impact.
Those who are important to the plot. In this case, Ridley was no more than Bryn's leader and forbidden crush. He was pretty much useless for the length of the whole book.
Kennet, though, was wonderful.
He was complex. flirtatious and difficult to figure out in the beginning.
Amanda Hocking creates and writes villains perfectly.
The plot didn't immediately grab my attention,
but there were plenty of twists that kept me guessing.
I never suspected Kennet, not even for a moment!
Who would I recommend for?
Although I felt that this wasn't as good as Amanda Hocking's previous Trylle Books (Switched, Torn and Ascend), it was still good, and I would recommend this to anyone who likes fantasy and has read her previous books.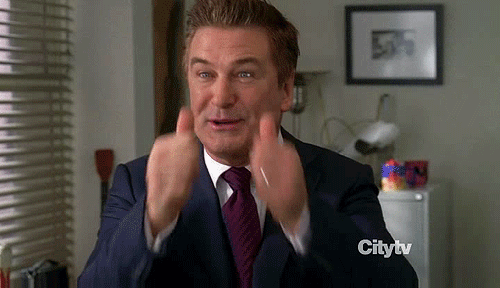 Good job
IMPORTANT NOTE: When I requested this title on Netgalley, I didn't know that it was the second book in Amanda Hocking's new trilogy. Unfortunately, I'd finished reading AND reviewing this book by the time I realized it.
Yeah, I know. I am ashamed to say that this is the second time I made this mistake. Anyway, although it was the sequel to the first book, it actually made quite a good standalone! How else would I have read the entire book without realizing it's a sequel? I just want to say, that I reviewed this book as the first in the series, but I'm not going to change my review because my opinion of it remains the same. I just included this part to explain why I don't mention the first book (Frostfire) in my review. You may continue with your lives now.