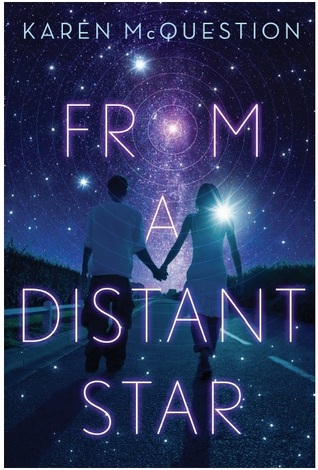 Expected publication: May 19th 2015 by Skyscape
Seventeen-year-old Emma was the only one who hadn't given up on her boyfriend, Lucas. Everyone else—his family, his friends, his doctors—believed that any moment could be his last. So when Lucas miraculously returns from the brink of death, Emma thinks her prayers have been answered.As the surprised town rejoices, Emma begins to question whether Lucas is the same boy she's always known. When she finds an unidentifiable object on his family's farm—and government agents come to claim it—she begins to suspect that nothing is what it seems. Emma's out-of-this-world discovery may be the key to setting things right, but only if she and Lucas can evade the agents who are after what they have. With all her hopes and dreams on the line, Emma sets out to save the boy she loves. And with a little help from a distant star, she might just have a chance at making those dreams come true.
*A copy of this ebook was given to me by the publishers through Netgalley in exchange of an honest review. This does not affect my judgement in any way.
Ah, science-fiction. Quite possibly my favourite genre. There was a certain feel to this book. It certainly had aspects to it that appear in many alien movies (secret agents, spaceships, etc) but there was also a uniqueness to it. Ever read a book about being possessed by an alien? Does it sound like something you would read? No? Well, here are the reasons why you should:
1. Emma. She's the spunky female protagonist who you can surprisingly relate to, despite the fact that her boyfriend has been taken over by a being from another planet.
2. SCOUT. If for no other reason, read this book because of Scout. He's the alien who takes over Lucas' body. Okay, so when I say it like that, it sounds a bit weird, but seriously. He's so cute! His innocence and wonder is so very endearing and I loved Scout, as will you.
3. Cool Alien Stuff. This book is not even set in Scout's world, but I have an amazing understanding of it. All the explanations that Karen McQuestion provides are perfectly satisfactory. Also, aliens who communicate without any physical signs are undeniably cool.
4. The plot. It was exhilarating! The action and adrenaline are vividly conveyed. The start was just a little too slow for me, but once the story started unfolding, I really enjoyed the plot.
5. Emma and Scout's relationship. I loved how, between dodging secret agents and other bad guys, Emma and Scout built a wonderful friendship. This is one of the best platonic boy-girl relationships I've ever read.
6. The end. It was the most conclusive, satisfying ending I've read in a long time. I don't know why more YA authors can't write endings like this, happily-ever-after style. Bittersweet conclusions are way too popular right now. I loved how this book ended!
Who do I recommend it for?
People who like:
- Science fiction
- Aliens
- Alien TV shows and movies (Doctor Who, E.T., Star Trek, etc.)
- Endearing characters
- Happy endings
Final reaction: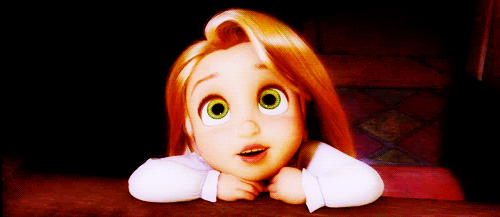 *happy sigh*