Until a month ago, eighteen-year-old Ven had never set foot outside the windowless warehouse where she was created. An Imitation of Raven Rogen, Ven spent her days confined in the lab, studying videos of her Authentic, all so she could step into Raven's life at a moment's notice.
Now, Ven lives in Raven's penthouse apartment, kisses Raven's boyfriend, and obeys every order from Raven's dad, Titus Rogen—the very man who created her. But Ven has a secret plan. She doesn't want Raven's life. She wants her own.
In the action-packed sequel of Imitation, Ven wages a dangerous war against Titus. First she'll free herself, then she'll free every last Imitation. . . .
Summary from Amazon
Note: I received a free copy of this book via Netgalley in exchange for my
honest
opinion.
So, here we are. The second book of the Clone Chronicles trilogy (or is it a series?). You can find my review of the first book, Imitation,
here
.
Deviation got off to a bit of a slow start. There was a about a whole page of recap and it grew kind of boring, but I know it is necessary (maybe actually a good thing). For the first quarter, I didn't really get that exciting, you've-got-me-hooked feeling that I did with Imitation, but after that, the plot was back on track! I love how the story just grabs you and makes you feel apprehensive and excited for what comes next. I saw development in a lot of characters.
Melanie.
I disliked her in the first book, but Deviation had me thinking that she wasn't so bad after all. She was a bit nicer, and the (practically non-existent) relationship between her and Ven grew stronger.
Daniel.
I love Daniel's character arc. He's still a jerk, but he proved himself to be way more complex than I first thought. It surprised me when I felt so sympathetic towards him. But there were moments that my sympathy went out the window.
"You don't have to be an ass," I say.
"Sure I do. I'm playing a guy playing me. And I'm an ass."
Neil.
A new character! I adore him. I'm not going to say his exact part in the book and give a spoiler, but he is loyal and brave and I loved him.
Obadiah.
Wow. I was
not
expecting that huge plot twist to do with him. That was a shocker.
Linc.
His is the only character I'm not impressed with. We don't get to see furthur into who he is, which was disappointing. All he did was stand around, come up with plans and accompany Ven wherever she went. He was so mysterious in the first book, but in Deviation he just fell flat.
The ending was explosive (ha, ha, literally. You'll see what I mean). A cliffhanger, something which I love to hate but love anyway. I'm so excited for the next book!
Final reaction: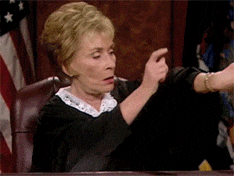 Next book. Now. Quick.
Who do I recommend it to?
If you've read Imitation and loved it, I'm giving to you the green light to go ahead and read this. We find out more about the characters, Ven is as brave as ever, and plot just keeps getting more tantalizing.
Final rating: